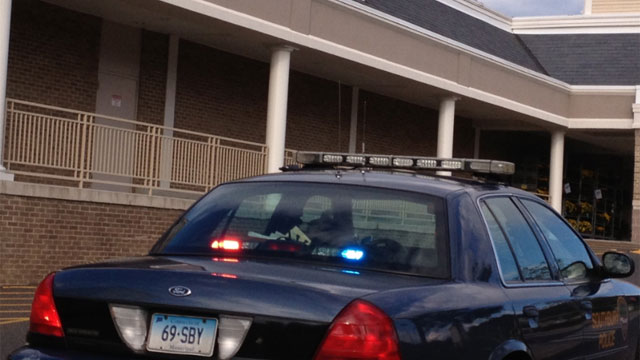 SOUTHBURY, CT (WFSB) -
The Kmart on Main Street in Southbury was evacuated Friday evening and investigators said believe it is part of a trend occurring all over the East Coast.
A call came into the store just before 5 p.m., demanding the clerk load up a disposable debit card with an undisclosed amount of money, police said. If they didn't follow through, the caller threatened to blow up the store.
After a search of the store by the Connecticut State Police Bomb Squad and no bombs were detected and businesses reopened.
This type of hoax is becoming all too common now that MoneyPak: Green Dot cards have hit United States stores. A New Jersey Kmart was on the receiving end of a similar threat this week.
Because customers aren't required to link any other identification to the car, it's becoming lucrative to potential crooks.
Police are still trying to trace the call and no arrests have been made at this time. Investigators wouldn't say if this threat was effective in getting the suspect the cash they were looking for.
Even though nothing was located, customers told Eyewitness News that they were a little rattled.

"I guess it could happen anywhere," said Sue Cirella of Oxford. "That's what we've found out over the last few years."
Anyone with any information on this incident is asked to call Southbury Police at 203-264-5912.

Copyright 2013 WFSB (Meredith Corporation). All rights reserved.