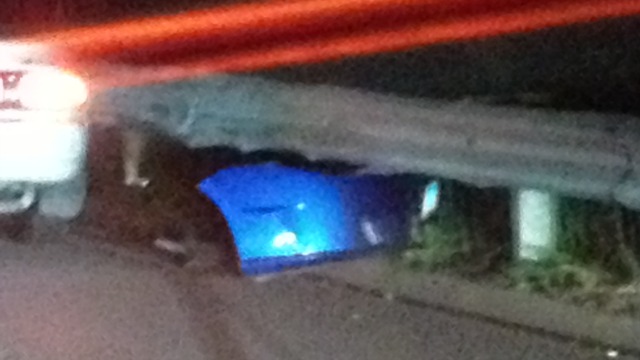 CROMWELL, CT (WFSB) -
Two people were seriously injured after a crash on Route 9 in Cromwell early Saturday morning, police said.
Around 1:30 a.m. a driver lost control of his Saturn Ion, swerved across all the southbound lanes and slammed into the guard rail near exit 20S, police said. The Ion stopped in the left shoulder.
Another driver of a Volkswagen Jetta saw the crash and stopped in that lane to assist the driver.

However, another person driving a Honda CRV traveling on Route 9 did not see the Ion in the left lane and collided with the vehicle. The CRV then slammed into the Jetta with the driver inside the vehicle, police said.
Justin Blackwood of New York, who was driving the Jetta, and Nina Leroux Zampino of Kensington, who was driving the CRV, were taken to Middlesex Hospital in Middletown with non-life-threatening injuries.
The cause of the crash is under investigation by state police.

Copyright 2013 WFSB (Meredith Corporation). All rights reserved