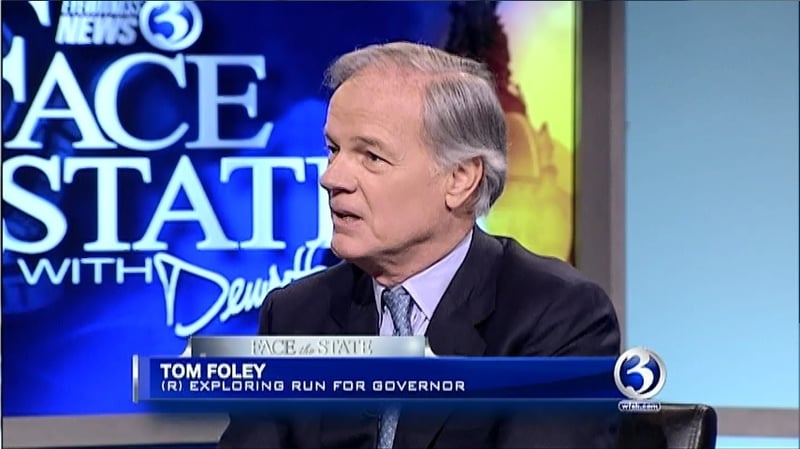 HARTFORD, CT (WFSB) -
Gov. Dannel Malloy's office has issued a statement after comments made by Republican and possible gubernatorial challenger Tom Foley during an interview with Dennis House on Face the State.
In the interview, Foley said he was concerned with the current state of affairs at the State Capitol as well as instances of what he calls conflict of interest involving Malloy.

"I think he had the opportunity when he was elected to talk about transparency and set a new standard, but he hasn't," said Foley, who gave several examples of what he said he believes are unethical decisions by the governor's office.

After the interview, Malloy's campaign responded to the comments with the following statement:
"Mr. Foley's allegations are factually incorrect. The reason he can't back them up is because they're untrue. Mr. Foley owes everyone to whom he referred an immediate apology."

Foley has opened an exploratory campaign, the first step in the run for governor in 2014.

Watch the entire Face the State interview with Tom Foley: http://www.wfsb.com/category/213663/face-the-state
Copyright 2013 WFSB (Meredith Corporation). All rights reserved.