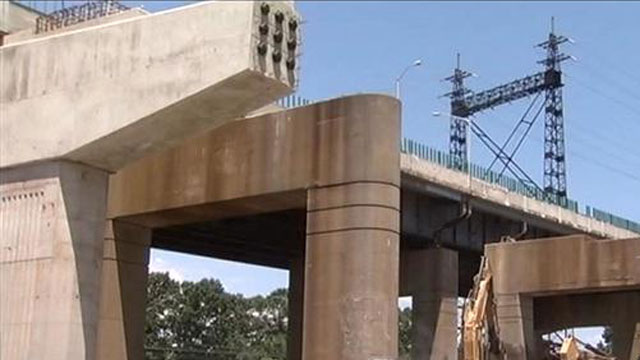 WATERBURY, CT (WFSB) -
You may pass over Connecticut's bridges every day, but are they safe? A new study takes a look at state reports and find that many bridges in the state are structurally deficient.
A new report by the Associated Press is raising some concerns about the safety of bridges in Connecticut. State officials said they are considering adding tolls to the roads to come up with the billions of dollars to repair the aging bridges.
According to the report, hundreds of Connecticut's bridges are labeled as "structurally deficient," meaning at least one major component of the bridge needs work.
"I'm a little scared because sometimes when I pass over the bridges, you can see they're old," Waterbury resident Benny Echebrria said. "You don't see people repairing the bridges."

Even worse, more than 200 bridges are labeled as "fracture critical," or at risk of collapse if one major component fails.

State Department of Transportation spokesman Kevin Nursick said bridges are inspected and they're safe, and said there are no signs any of them are in danger of collapse. Nursick said one bridge in Hartford will need to be replaced at a cost of $2 to $3 billion and others need work, but more federal funding is needed to make the repairs.
Studies are being conducted to see whether the state should install electronic tolls on Connecticut's roads, Nursick said.

Copyright 2013 WFSB (Meredith Corporation). All rights reserved.