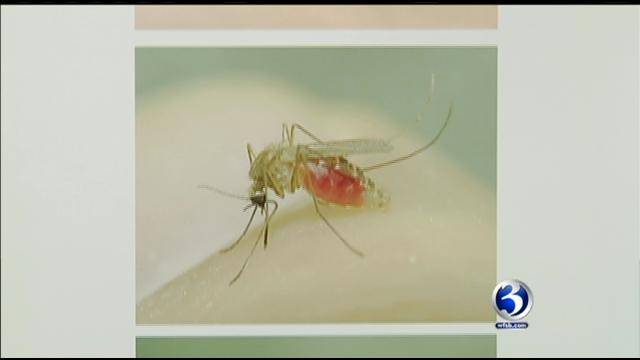 HARTFORD, CT (AP) -
Connecticut agriculture officials say a horse has contracted Eastern equine encephalitis infection this year and was euthanized.
It was the first case involving a horse this year.
The owner of the miniature horse in Griswold in southeast Connecticut noticed the animal was sick on Sept. 8, appearing dull and having a poor appetite. The horse developed a fever and became more uncoordinated.
Agriculture Commissioner Steven Reviczky said Tuesday the horse had no documented history of EEE or West Nile virus vaccinations and had not traveled recently.
He urged owners to vaccinate their horses.
Eastern equine encephalitis is a rare but serious disease in people. The health department said outbreaks in Connecticut have occurred sporadically among horses and domestic pheasants since 1938, but human cases have never been confirmed in the state.
Copyright 2013 The Associated Press. All rights reserved. This material may not be published, broadcast, rewritten or redistributed.