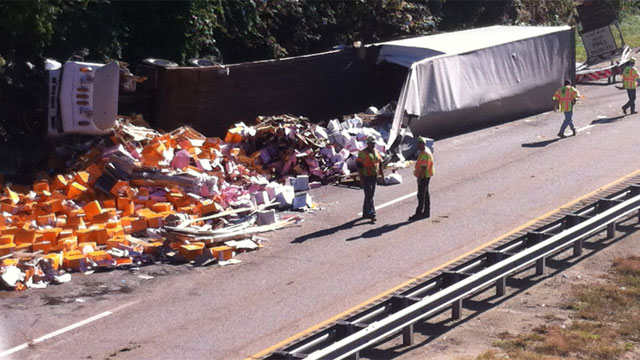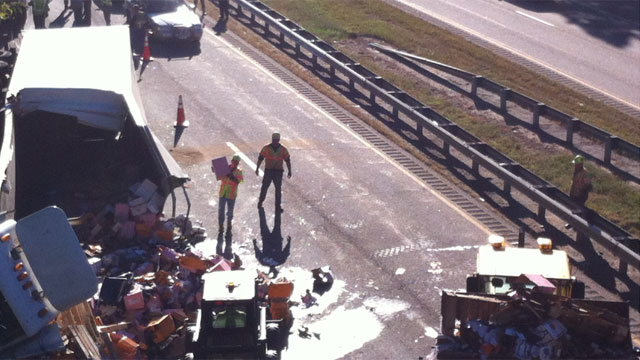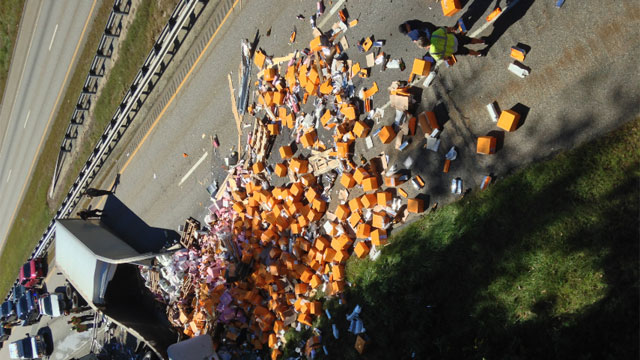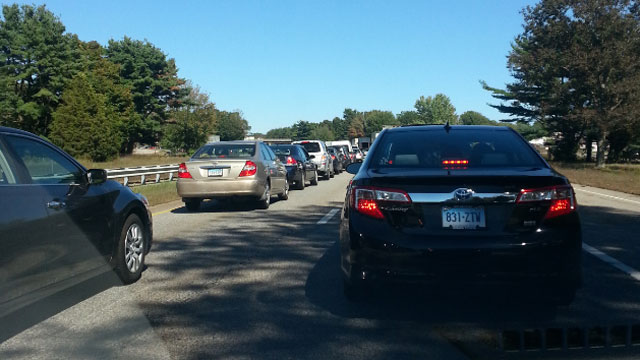 GRISWOLD, CT (WFSB) -
All the northbound lanes on Interstate 395 in Griswold were shut down after a tractor-trailer rollover crash Wednesday afternoon.
The crash, which involved a tractor-trailer and a truck, was reported between exits 85 and 86 at about 2:30 p.m.

The tractor-trailer was carrying champagne at the time of the crash, police said.

I-395 is expected to be closed while state police investigate the crash and crews clean up the debris. It is unclear how long I-395 will be closed for.
One northbound lane reopened around 5 p.m.

It is unclear if anyone was seriously injured in the crash.
Copyright 2013 WFSB (Meredith Corporation). All rights reserved.