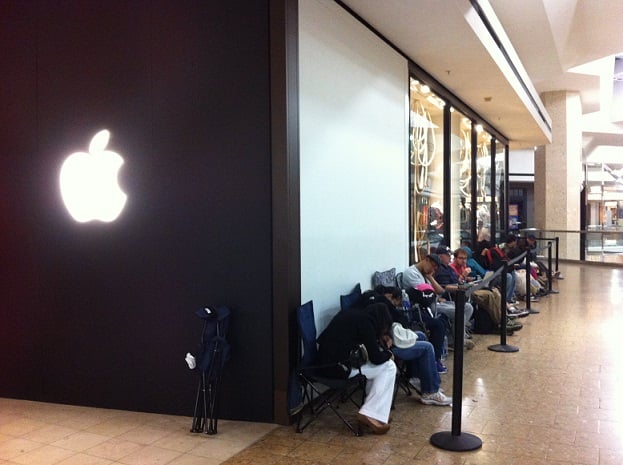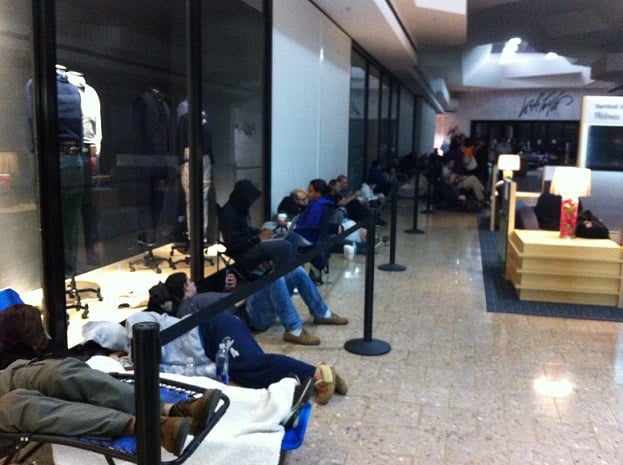 FARMINGTON, CT (WFSB) -
Several people could be found camping inside Westfarms Mall early Friday morning waiting for the launch of the new Apple iPhone.
People started lining up late Thursday night outside the Apple store in anticipation of the launch of the iPhone 5s and the iPhone 5c.
More than 200 people were waiting in the line, which snaked its way around the hallway of the mall.
"I went to the Apple store at 3 a.m. and there were already 75 people waiting," Avon resident Phil Bieluch said.

Many were hoping to get their hands on a new gold iPhone. Only a handful of them were sold Friday. Everyone else will need to order it online and wait until more are available in October.

People were also parked outside the AT&T store outside the mall hoping to scoop up the hot new phone.
Copyright 2013 WFSB (Meredith Corporation). All rights reserved.