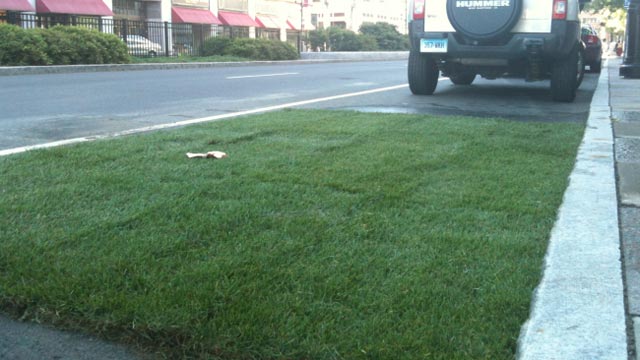 HARTFORD, CT (WFSB) -
Organizations in Hartford are celebrating an event called PARK(ing) Day, a global movement to turn metered parking spots into temporary parks.
Three civic organizations have brought the movement to Hartford, which will bring eight public parks in downtown Hartford to metered parking places on Trumbull, Pearl, Pratt and Main Streets.
"Everyone is thinking about a more walkable city, a more greener city, a more livable city," Tim Yergeau, of the Greater Hartford Arts Council said. "This was a perfect tie-in."

Organizers said there will be a general information area on Asylum Street for people to learn more about the movement.
Since this was the first time the program came to Hartford, a lot of people didn't know what to make of all the new grass downtown. It turned out, people weren't the only ones curious.
Pets were, too.
"I had to ask a woman not to let her dog pee on one of the spots this morning," Yergeau said.

Copyright 2013 WFSB (Meredith Corporation). All rights reserved.