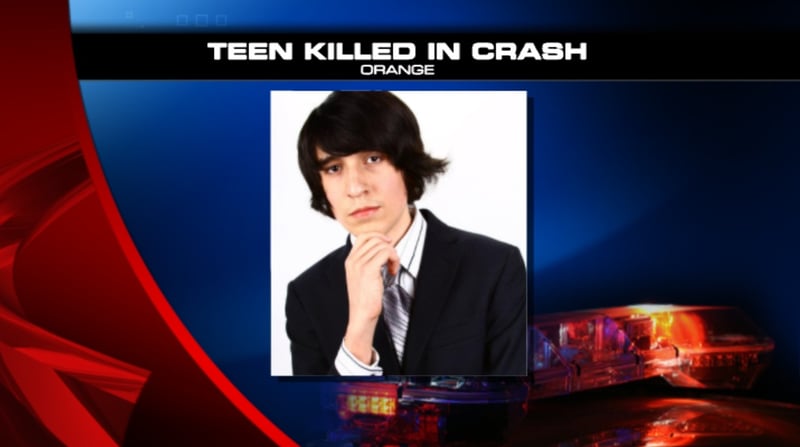 ORANGE, CT (WFSB) -
Orange police are investigating a crash Friday night that has killed an 18-year-old West Haven resident.
Police told Eyewitness News that Saturday evening A.J. Cedillo died due to his injuries.
Cedillo is a 2013 graduate of West Haven High School.
West Haven High School Principle Pamela Gardner released a statement saying Cedillo "was a nice kid."

Cedillo and other teenagers were traveling in a black Subaru traveling west on Indian River Road when the driver lost control of the vehicle and hit a utility pole.

Three passengers in the car were teenage girls and received serious injuries as a result of the accident. Their names have not been released.
The crash happened shortly before 4 p.m., forcing a road closure.
Two passengers remain hospitalized. One has been treated and released.

Anyone who witnessed the crash is asked to call Orange police at 203-891-2130.
Copyright 2013 WFSB (Meredith Corporation). All rights reserved.