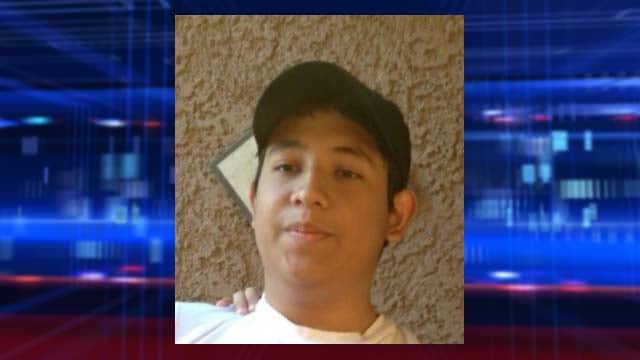 Adrian Navaro (Henderson Police Dept.)
HENDERSON, NV (FOX5) -
Henderson police said a 40-year-old woman and her 10-year-old son were found slain in an apartment while officers were conducting a welfare check on Friday.
The woman's 16-year-old son, Adrian Navaro, was not found in the apartment and is considered missing.
The teen is not a suspect in the double slaying.
Police were called to the apartment on Eastern Avenue near Sunridge Heights Parkway when it was reported that the woman hadn't shown up at work since Tuesday. The children hadn't shown up at school.
Police said there have been no calls for service to the apartment prior to the slaying.
The coroner will identify the deceased and their respective causes of death in the coming days.
Anyone who has seen Adrian Navaro is asked to call 911 immediately.
Anyone with information on this case is asked to call the Henderson Police Department at 702-267-4750 or, to remain anonymous, Crime Stoppers at 702-385-5555. You may also leave information online at www.crimestoppersofnv.com.
Stay with FOX5 for updates on this developing story.
Copyright 2013 KVVU (KVVU Broadcasting Corporation). All rights reserved.