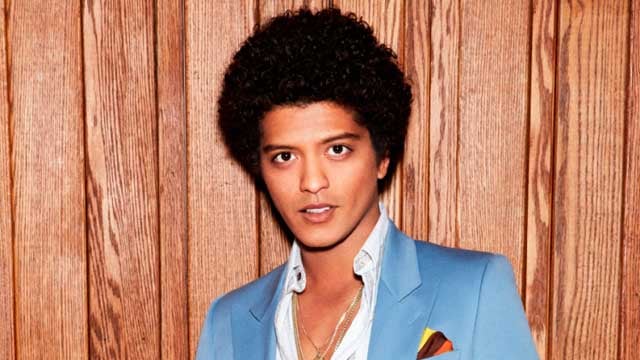 Bruno Mars will perform two pre-New Year's shows before returning for six exclusive engagements at the new Chelsea venue. (Photo provided by Cosmopolitan of Las Vegas)
LAS VEGAS (FOX5) -
Fresh off a co-starring stint in the iHeartRadio Festival, Bruno Mars was announced Tuesday as the inaugural act at the Cosmopolitan of Las Vegas' new 3,000-seat venue set to open in December.
The Las Vegas Strip property said the singer-songwriter will perform at the Chelsea concert venue on Dec. 29 and Dec. 31 before returning to play six dates throughout 2014. Those dates include Feb. 15 through 16, May 23 through 24 and Aug. 22 through 23.
Tickets for all of the upcoming Bruno Mars shows go on sale at 10 a.m. Friday. The resort announced prices for the pre-New Year's shows at $150 while the 2014 dates were priced at $95.
In describing the performance space, the Cosmopolitan said the "avant-garde" Chelsea will provide an up-close setting for concertgoers, boasting private VIP opera boxes, brick walls, glass chandeliers and a grand staircase.
For Mars, the chance to be a featured headlining act on the Las Vegas Strip is the latest honor for the 27-year-old crooner. He and his band, The Hooligans, were tapped to star in the halftime show of the upcoming Super Bowl. Mars also garnered three top five singles from his latest album, Unorthodox Jukebox.
Tickets for the Bruno Mars shows will be available at cosmopolitanlasvegas.com or at 1-800-745-3000.
Copyright 2013 KVVU (KVVU Broadcasting Corporation). All rights reserved.