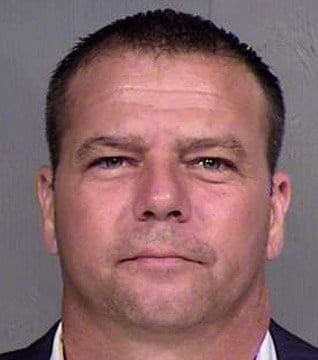 PHOENIX (AP) -
A prosecutor says he is considering a retrial for a former Phoenix police officer accused of fatally shooting an unarmed man.
Richard Chrisman was convicted last week of aggravated assault, but jurors failed to reach a verdict on charges of second-degree murder and animal cruelty.
Chrisman was charged after he fatally shot 29-year-old Danny Rodriguez and the man's dog during an October 2010 domestic violence call at Rodriguez's home. Chrisman's partner says the man wasn't a threat when Chrisman shot him. Chrisman said he only fired his weapon after Rodriguez tried to attack him with a bicycle.
Maricopa County Attorney Bill Montgomery says "there is a distinct possibility" that he will seek to retry Chrisman on the murder and animal cruelty charges, but he won't rule out a plea deal.
Copyright 2013 Associated Press. All rights reserved.