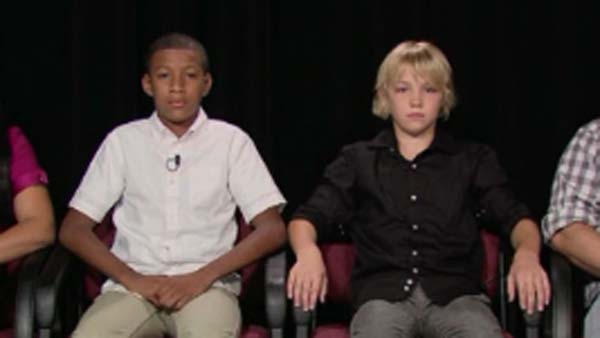 Two 7th grad boys from Virginia Beach have been suspended for the rest of the school year for playing with toy guns near a bus stop. (Source: CNN)
VIRGINIA BEACH (CNN) -
Two boys in Virginia are suspended from middle school for the entire year because police said they were shooting an air gun while waiting for the bus.
Both seventh graders said they were far from the bus and on private property.
The school board said the boys' actions were a threat to student safety.
"I'm just amazed that they feel they are more suitable to discipline my child than I am. I feel like they feel they are better parent than I am," said Tim Clark.
But the boys and their parents say the so-called weapon at the center of this case is just a toy.
"It's an air soft gun it's meant for shooting at a target and that's what we were doing," student Khalid Caraballo said.
Caraballo admits to shooting at two other friends, but said he never took the gun off the family's private property.
The principal said other kids were on their way to the bus stop when they were hit with the pellets, so the school has jurisdiction.
A hearing will be held in January to determine if the boys will be allowed back in school.
Virginia Beach police said no one will be charged in the case.

© 2013 Cable News
Network
.Turner Broadcasting System, Inc. All Rights Reserved.