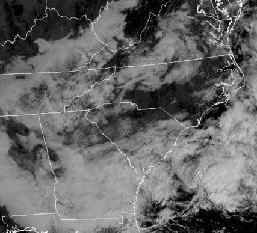 The steady rain from Wednesday has moved well off the coast now, and we're left with the remnants of cloud cover and slightly muggy air. Early morning fog will lift before lunchtime, leaving us with partly to mostly cloudy skies. Mountain towns could see an isolated rain shower between now and early afternoon, though clearing skies for all of us decrease that chance for rain as we move toward the dinner hour. Highs today reach the upper 70s Upstate, with low 70s in the mountains. Tonight, we return to mostly clear skies, allowing overnight lows to drop down into the 50s for everyone.
Friday starts the gorgeous weather trend, with mostly sunny skies and comfortable temperatures in the low 70s for Western NC, and upper 70s Upstate. The same goes for Saturday for both the Upstate and the mountains. Sunday should remain dry with similar temperatures, but the mountains will pick up a few clouds throughout the day, with the Upstate gaining a bit of cloud cover as we get closer to the evening and overnight hours.
Rain chances return Monday, though the front moving through is expected to lose strength as it approaches our area, giving us a mostly dry day with passing clouds, and a few scattered rain showers, especially in the higher elevations.