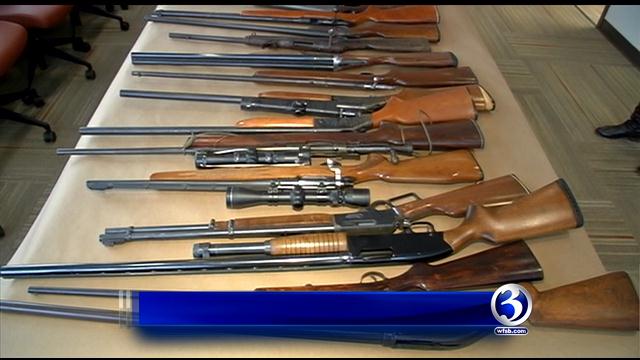 NEW BRITAIN, CT (WFSB) -
It's been a year since New Britain banded together with surrounding communities to form a shooting task force, and they said it's working.
"It just shows you what can be accomplished when a bunch of different agencies pool their resources and share information, exactly what can be done," New Britain police Chief James Wardwell said.
In the time since the task force started to take action, they've made more than 400 arrests, seized 83 guns and more than $46,000 in illegal drug money.
Channel 3 Eyewitness News cameras were rolling this past spring as the task force helped with dozens of drug raids. Police said it was one of the biggest sweeps in New Britain in decades.
Wardwell said reports of gunshots have gone down 27 percent in the past year, but people who live in New Britain said they still think more needs to be done to cut down on violence in the city.
"It's just a really bad cycle," Jaquanda Bentley said. "I think it's a lot more than the police task force is able to do. I think it's going to take a lot more."
Wardwell said he knows more needs to be done. The task force is scheduled to be funded for another six months and he said he hopes it can continue beyond that.
Copyright 2013 WFSB (Meredith Corporation). All rights reserved.