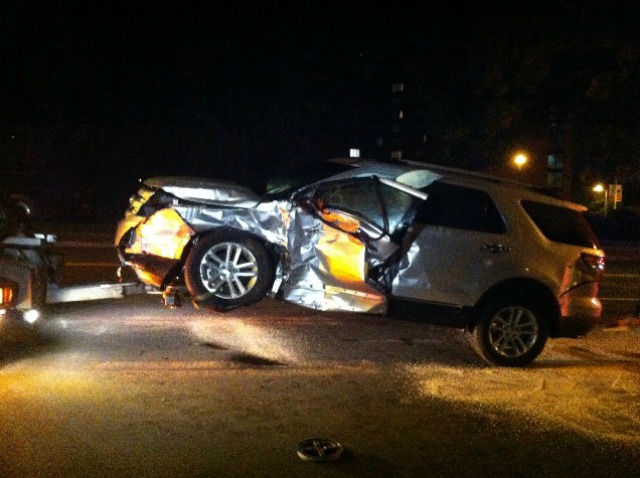 HARTFORD, CT (WFSB) -
A city employee sustained injuries as a result of a hit and run accident early this morning.
City of Hartford Corporation Counsel and acting Chief Operating Officer Saundra Kee-Borges was injured after the vehicle she was a passenger in was struck by another SUV driven by a city resident.
Police and emergency officials responded to a crash at the intersection of Cogswell Street and Asylum Avenue around 2:15 a.m. Saturday.
According to police, the city-owned vehicle, operated by Terry Waller of Hartford, was traveling through a green traffic control signal when it was struck by a vehicle drive by 30-year-old Edwin Rodriguez of Hartford.
Rodriguez then fled the scene, but was later arrested by police at his residence. He was charged with evading responsibility and failure to obey a traffic control signal. POlice also discovered Rodriguez had an outstanding warrant for simple trespass and failure to respond to an infraction.

Both Kee-Borges and Waller were transported to Saint Francis Hospital for treatment of non life-threatening injuries.

Copyright 2013 WFSB (Meredith Corporation). All rights reserved.