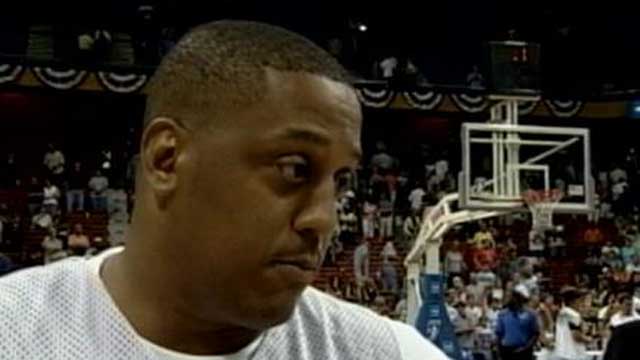 TRENTON, N.J. (AP) -
A former NBA player best known for his 1990 tournament buzzer-beater for the University of Connecticut has been convicted of four counts of federal wire fraud.
Tate George was accused of carrying out a Ponzi scheme from 2005 to early 2011 that netted him $2 million. Prosecutors say he used money investors sank into his purported real estate firm to pay previous investors or for home improvements and personal expenses.
A federal jury in Trenton, N.J., returned the verdict Monday. Prosecutors say George's bail was revoked.
George spent four seasons in the NBA with the New Jersey Nets and Milwaukee Bucks. He's best known for catching a full-court pass and sinking a jumper at the buzzer to give UConn a victory in a 1990 NCAA regional semifinal against Clemson.
Copyright 2013 The Associated Press. All rights reserved. This material may not be published, broadcast, rewritten or redistributed.