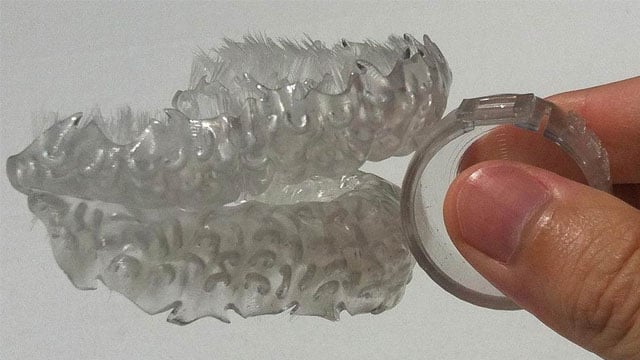 © Blizzident
Using 3D scanning and 3D printing technologies, a company called Blizzident is promising a toothbrush that will clean all your teeth in just six seconds.
The dental implement, which is precisely shaped for each individual's mouth, retails for $300.
To get one created get an impression of your teeth from a dentist, send that to a lab to digitize the results and upload the file to Blizzident.
Because the bristles are tailored to the exact landscape of a person's teeth and gums, one can brush "simply by biting and grinding for a few seconds," according to the company.
The device also includes a combined scraper and brush to clean your tongue at the same time. Additionally, one can string dental floss through pre-defined grooves to floss while cleaning.
Copyright 2013 WGCL-TV (Meredith Corporation). All rights reserved.