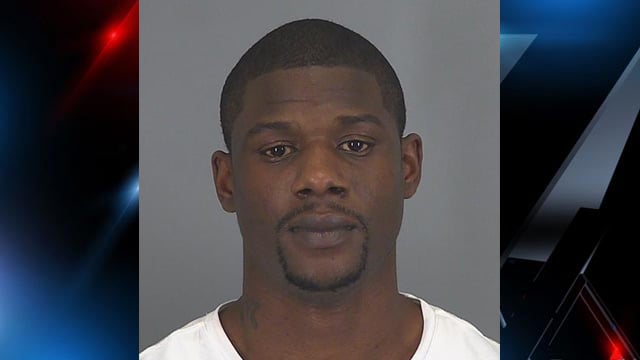 Gabriel Scott (Source: Spartanburg Co. Detention Center)
SPARTANBURG, SC (FOX Carolina) -
Spartanburg police said a man wanted in connection with an armed robbery of a Quik Trip store in June was arrested in Miami, FL, in September.
Police said they identified the suspect of the June 10 robbery as Gabriel Scott, 27, and entered his name and warrants into the national database after he held-up the West Main Street store.
According to the police report, Scott picked up a 2-liter bottle of soda, some chips and a Slim Jim snack and went to pay for the item with a prepaid debit card. After putting in the pin number, he pulled out a gun and yelled for the employees to get down, the report said.
He then grabbed money from the registers and left the store, leaving behind the items he had bought, according to police.
Police said Scott was picked up on Sept. 18 by Miami-Dade police on the charges of armed robbery and possession of a weapon during a violent crime. He was extradited back to Spartanburg and booked into the county jail on Monday.
Copyright 2013 FOX Carolina (Meredith Corporation). All rights reserved.