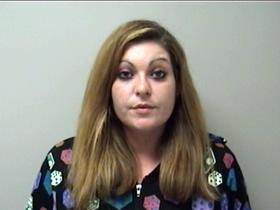 MANCHESTER, CT (WFSB) -
Members of the East Central Narcotics Task Force arrested a South Carolina woman on prostitution charges Wednesday at a local hotel.
According to police, 29-year-old Crystal Austin of Florence, SC, had placed an ad on the website Backpage.com promoting herself as an escort in the Manchester area.
Officers arranged to meet Austin in her hotel room at the Studio 6 Motel on Spencer Street Tuesday.
Austin was arrested a short time later and charged with prostitution.
According to police, she had just been recently arrested for the same charge in South Carolina.
Copyright 2013 WFSB (Meredith Corporation). All rights reserved.