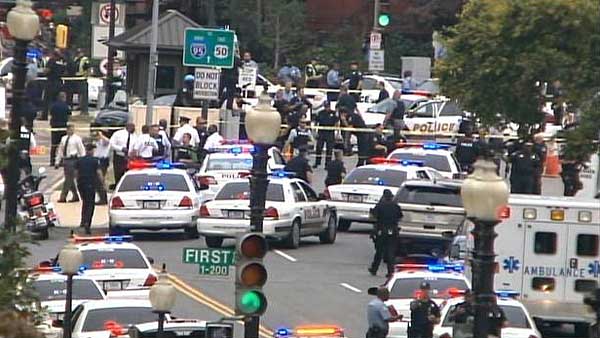 WASHINGTON, D.C. (WFSB) -
The U.S. Capitol building was in lockdown with reports of gunshots fired and Connecticut congressmen and women tweeted to let their constituents know that they were safe.
According to the spokespeople for Elizabeth Esty (D-5), Jim Himes (D-4) and Sen. Chris Murphy, all their staffs are "all safe and accounted for" and currently "sheltering in place."
"Thank you to the Capitol Police for your vigilance and keeping us safe every day," tweeted Murphy, who said he was on the floor of the Senate when the lockdown was reported.

Congresswoman Rosa L. DeLauro (D-3) said she was on the floor of the House when the lockdown went into effect.

However, the staff members tweeted that they did know much about the current incident.

Eyewitness News is continuing to reach out to other Connecticut congressmen and women at this time.
Stay with Eyewitness news for updates as they become available.
Copyright 2013 WFSB (Meredith Corporation). All rights reserved.