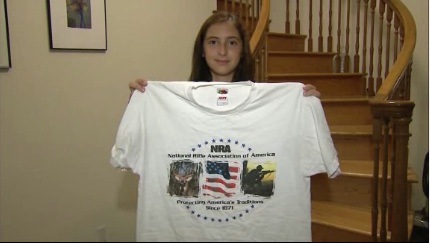 WFSB -
A high school student in California found herself in the principal's office for wearing a t-shirt to school that promotes the National Rifle Association.
The girl said her father gave the shirt to her as a gift.
According to school officials the shirt had a gun which violates the school's dress code. She was told she couldn't wear it because it promotes gun violence.
The girl's father said he wants to know what the school defines as violence. Her father also notes that the drill team is allowed to twirl fake rifles.

Copyright 2013 WFSB (Meredith Corporation). All rights reserved.