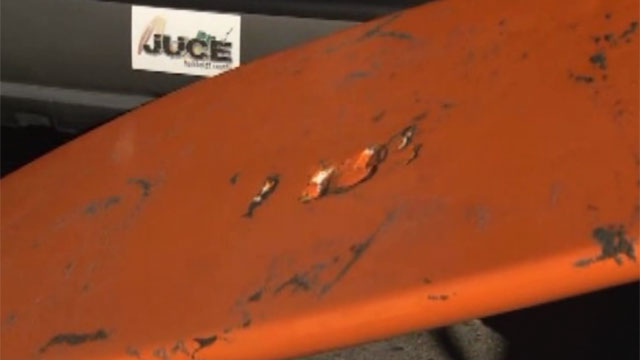 A surfer is recovering Monday from a shark attack on the northern California coast.
Fire officials said the man was in a group surfing Sunday morning near eureka when he was bitten on the upper left thigh.
"Boards were thrown on the beach and everybody was sprinting down to help him out of the water," said surfer Dan Calderwood. "And the primary concern at that point was stabilizing him, getting emergency vehicles out there and getting him to the hospital."
The victim is expected to survive. His injury is considered minor.
Fire officials said another surfer was attacked by a shark in the same area last year.

© 2013 Cable News
Network
.Turner Broadcasting System, Inc. All Rights Reserved.