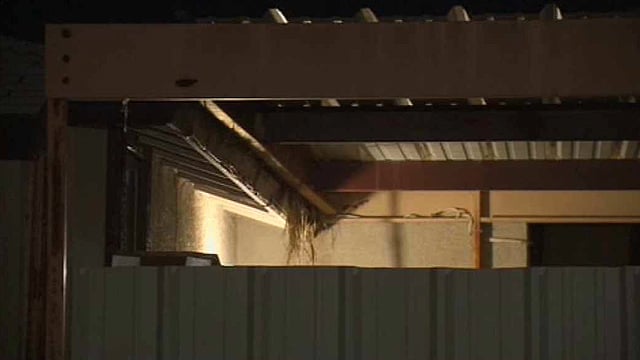 A discarded newborn was found suffering a head injury in a backyard shed in Mesa Sunday afternoon. (Source: CBS 5 News)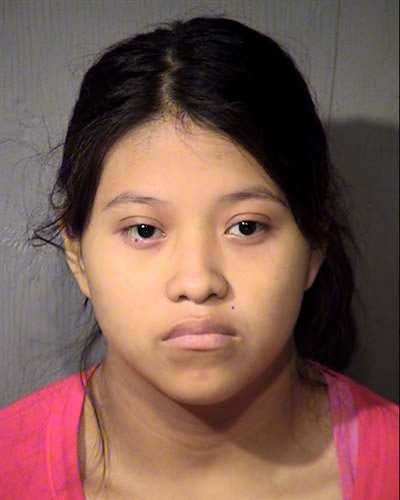 Samantha Perez, 16, is being charges as an adult. (Source: Maricopa County Sheriff's Office)
MESA, AZ (CBS5) -
A 16-year-old mom is being charged as an adult for attempted murder after her newborn child was allegedly thrown out of her family's bathroom window in Mesa in an attempt to conceal her pregnancy, the Maricopa County Sheriff's Office said.
Samantha Perez was arrested earlier this month and booked into jail on charges of attempted murder and child abuse.
Perez pleaded not guilty. Her next court date is Dec. 11.
First responders said the infant, who is expected to survive, was found in a shed attached to the girl's home on Oct. 6.
Sheriff's investigators said a call about an injured person led them to an address in Mesa.
When they arrived, deputies said they found a 16-year-old girl bleeding extensively after giving birth. She was taken to the hospital by paramedics.
MCSO said deputies spent approximately 30 minutes trying to find the baby, who was then taken to the hospital with life-threatening injuries.
Investigators determined the 16-year-old tried to conceal the pregnancy from her family and secretly gave birth in the family's bathroom and then tried to hide the infant by throwing her newborn out the window.
Investigators said the child fell approximately five feet and hit a brick. MCSO said the child suffered a skull fracture. The infant is expected to survive and has been placed in custody of Child Protective Services.
Copyright 2013 CBS 5 (KPHO Broadcasting Corporation). All rights reserved.