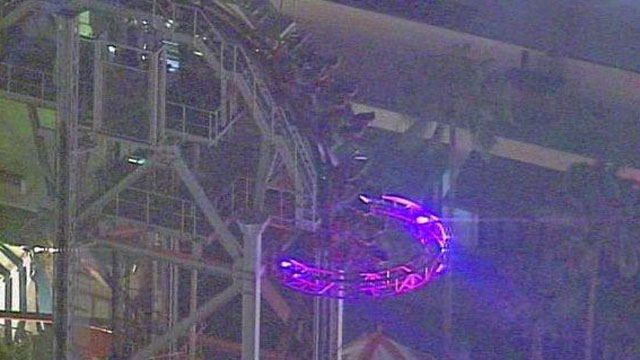 ORLANDO, Fla. (AP) -
Ten people have become stuck on a roller coaster at Universal Studios Florida.
The 12-person train stopped near the top of the first hill of the Hollywood Rip Ride Rockit around 7 p.m. Wednesday.
Park officials say a glitch caused the computers to go into safety mode, stopping the ride.
Orlando Fire Rescue was on scene. No injuries were reported.
Watch live video of the incident by clicking here.

Copyright 2013 The Associated Press. All rights reserved. This material may not be published, broadcast, rewritten or redistributed