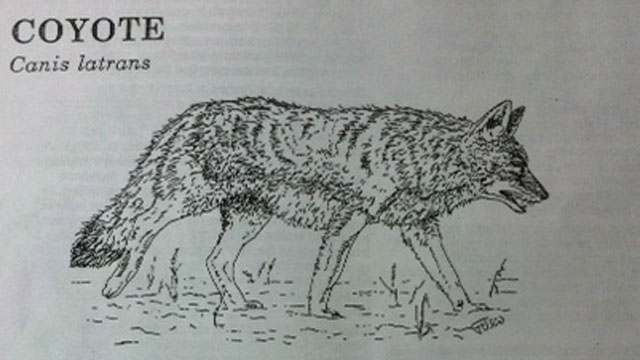 The following photo of coyote was provided by the Connecticut Department of Energy and Environmental Protection.
WATERFORD, CT (WFSB) -
More than 100 cats have gone missing in the Waterford/East Lyme area over the last year and most have yet to be found.
The Waterford animal control officer, Robert Yuchniuk, said he thinks predators are on the loose, and has kept a book of all the missing pets since 2009.
Yuchniuk said he believes coyotes have been on the prowl, and they also have more sightings of foxes, bobcats and fisher cats.
"I've had a couple calls where I've recovered parts of cat bodies, and I've had eyewitness reports on little small dogs actually being taken and carried off out there," Yuchniuk said. "So there are predators out there, so I'm trying to make people aware."
Yuchniuk said he believes the coyotes are not afraid of humans anymore.
"Look around for a squirrel. See if you can find one. They're gone. A lot of the squirrels are gone," Yuchniuk said. "Last year we had a big squirrel problem. This year you'd be lucky to have one."
Along with common sense tips such as keeping your pets leashed or indoors as much as possible, Yuchniuk said keep your garbage contained and close off any crawl spaces by your home.
Copyright 2013 WFSB (Meredith Corporation). All rights reserved.