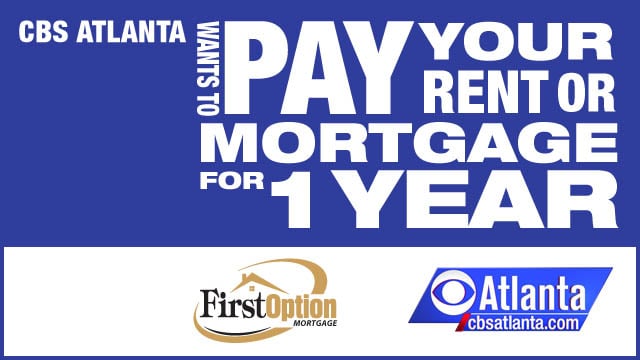 ATLANTA (CBS46) -
How would you like to have your mortgage or rent paid for an entire year?
CBS Atlanta News and First Option Mortgage will pay one lucky winner's rent or mortgage for a year - a value of up to $24,000.
To enter to win, like us on Facebook, click on the contest tab, and fill out the entry form. If you already like us, just fill out the form!

Submissions are being accepted through November 15.
You must be a legal resident of Georgia and in our viewing area to win. Click here for complete rules.

Click here to enter the contest. After you enter, you'll get a special link to share with your friends. When a friend enters the contest through that link, you'll get another entry.

Copyright 2013 WGCL-TV (Meredith Corporation). All rights reserved.