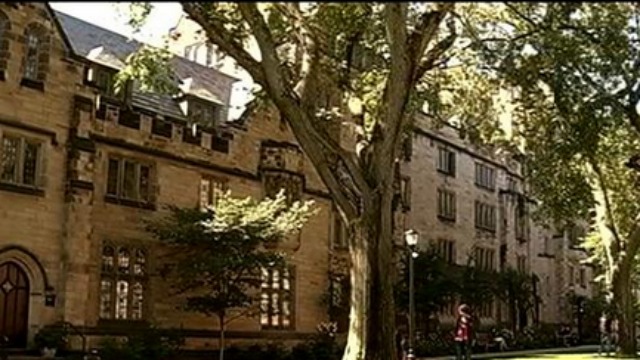 NEW HAVEN, CT (AP) -
The new president of Yale University says one of his top priorities will be a plan to build two new residential colleges.
The colleges are the largest expansion at the Ivy League university since it began admitting women in 1969. The move will allow the school to admit about 15 percent more students each year.
Peter Salovey is being inaugurated Sunday as Yale president. He tells The Associated Press that he's committed to getting the project done, saying there are many talented students deserving of a Yale education.
The $500 million project received a boost this month with a $250 million gift from 1954 graduate Charles B. Johnson.
Yale officials hope to start construction in 2015 and complete the colleges by 2017.
Yale has 12 residential colleges.
Copyright 2013 The Associated Press. All rights reserved. This material may not be published, broadcast, rewritten or redistributed.