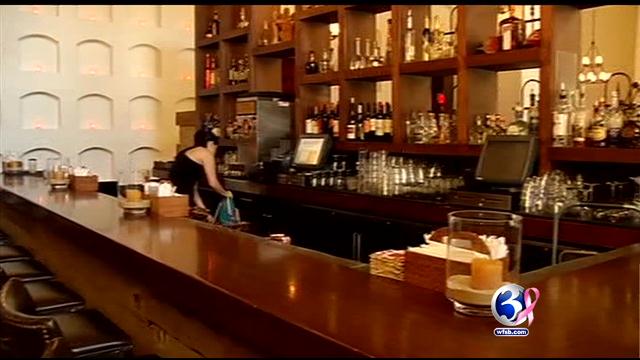 HARTFORD, CT (WFSB) -
More than 100 restaurants will offer specials as part of the sixth annual Connecticut Restaurant Week.
The event was started five years ago during the economic recession and has become a multi-billion dollar boom for the state.
Restaurants will be offering everything from multi-course fixed menus to two-for-one deals and specially priced bottles of wine. The multi-course meals will range from $20 to $30.
"The chance for all the customers to come and check out all the new places that they probably haven't been able to experience," said Orleando Versari, who is the assistant general manager at the Besito.
The 2013 Connecticut Restaurant Week runs from Monday through Sunday and features restaurants from all across the state.
Connecticut's restaurants are projected to register $6.1 billion in sales this year. In all, the restaurant industry accounts for 144,000 thousand jobs in the state, which is about 9 percent of the workforce.
"This actually opens up the doors to a variety of customers and come in and experience our food," Versari said.

Some participating restaurants in the 2013 Connecticut Restaurant Week:
50 West, Plainville
Apricots Restaurant, Farmington
Black-Eye Sally's, Hartford
Cambridge House Brew Pub, Granby
Carmen Anthony Steakhouse, New Haven
Captain Daniel Packer Inn, Mystic
Flanders Fish Market, East Lyme
Hidden Valley Eatery, Washington
J. Timothy's, Plainville
La Vita Italian American Trattoria, East Haddam
Mattabesett Canoe Club, Middletown
Mill on the River, South Windsor
Playwright Irish Pub & Restaurant, Hamden
Ruth's Chris Steak House, Newington
Sadler's Restaurant, Marlborough
SBC Restaurant and Brewery, Southport
Willimantic Brewing Company, Willimantic
Zini's Restaurant, Bantam
To check out the full list of participating restaurants and get a look at some of the menus offered, click here.

Copyright 2013 WFSB (Meredith Corporation). All rights reserved.