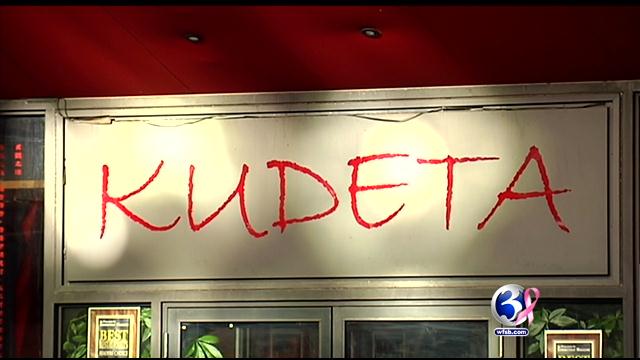 NEW HAVEN, CT (WFSB) -
A Sweet 16 party in New Haven nearly turned into a riot over the weekend when 500 teenagers began to fight outside a restaurant.
That brawl forced nearly every on-duty police officer in the Elm City to respond to the scene to help break it up.
The manager of Kudeta said she was duped by the person who booked the party. She said she never imagined a private party would turn into a crazed mob of 500 people banging on the door, looking to get inside.
During the melee women were seen running for safety and police were forced to block off Temple Street.
Manager May Lim said the family that booked the restaurant for the Sweet 16 party didn't tell her it would turn into a major promotion, complete with flyers. She also said she had no idea a cover was being charged for people to get inside.
When most of the teens, flyers in hand, showed up at the restaurant, Lim said her restaurant was already at capacity and said she closed the doors.
That's when the brawl erupted outside. Police were forced to clear the streets and didn't make any arrests, but are using the near catastrophic event as an example to crack down on underage teen parties.
Lim said until the situation gets sorted out, the restaurant will not be booking any more parties.
Copyright 2013 WFSB (Meredith Corporation). All rights reserved.