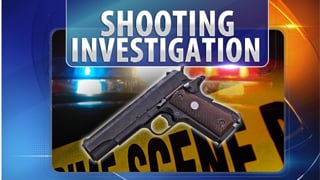 PHOENIX (CBS5) -
A person of interest who was detained Tuesday after a CenturyLink worker was shot in the shoulder during an apparent robbery was not involved in the crime, police said.
Police discovered he had some other criminal issues but not any related to the case.
A man on a bicycle approached the worker near 22nd Street and Southern.
The worker was in his vehicle looking at some maps, said Phoenix police Sgt. Trent Crump.
"When he looks up, he's been approached by a suspect with a hooded shirt," Crump said.
He described the suspect as in his 30s.
The suspect demanded the worker hand over his wallet or money. Crump said somehow the worker ended up getting shot.
After the shooting, the bicyclist took off and the worker called 911, Crump said.
The worker is expected to be OK.
Copyright 2013 CBS 5 (KPHO Broadcasting Corporation). All rights reserved.