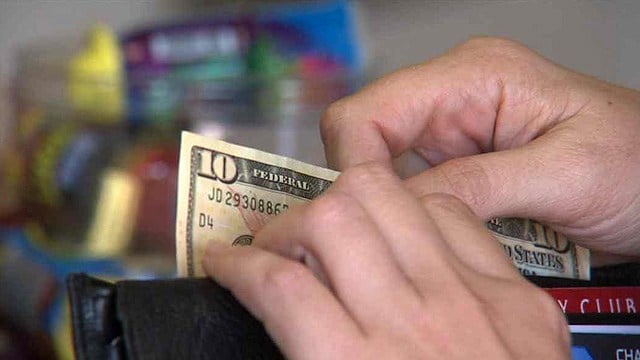 The Phoenix City Council is considering cutting the city's 2 percent sales tax in half starting Jan. 1. (Source: CBS 5 News)
PHOENIX (CBS5) -
The Phoenix City Council has approved reducing the city's sales tax on food Wednesday before it is set to expire in less than two years.
The council voted 8-1 in favor of cutting the city's 2 percent sales tax in half starting Jan. 1. The tax was approved by voters in 2010 to help make up a $277 million budget shortfall and is set to expire in March 2015.
The city uses the tax for various services but wants to ensure that cutting the tax doesn't impact public safety, other services or the city's bond rating.
Among the more vocal critics of the tax is Councilman Sal DiCiccio, who wanted to see the tax eliminated, but he said he believes the compromise headed by council members Michael Nowakowski and Thelda Williams is a "step in the right direction."
Copyright 2013 CBS 5 (KPHO Broadcasting Corporation). All rights reserved.