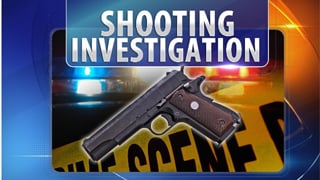 DOLAN SPRINGS, AZ (AP) -
Authorities say they are still trying to nail down the identity of a property caretaker fatally shot in northwestern Arizona.
Mohave County Sheriff's officials issued a public plea Wednesday for help identifying a man who they believe was shot by 35-year-old Jose Isabel Licea-Mendoza earlier this month.
Authorities say Licea-Mendoza, of Las Vegas, showed up at a relative's property west of Dolan Springs on Oct. 5 and shot the caretaker.
Investigators say the victim's body was then buried.
Sheriff's officials say they believe the victim's first name is Jose and he is from El Salvador. He is described as Hispanic, 5-feet-6 and around 50 years old.
Anyone with any information is asked to call the Mohave County Sheriff's Office.
Licea-Mendoza has been charged with first-degree murder.
Copyright 2013 Associated Press. All rights reserved.