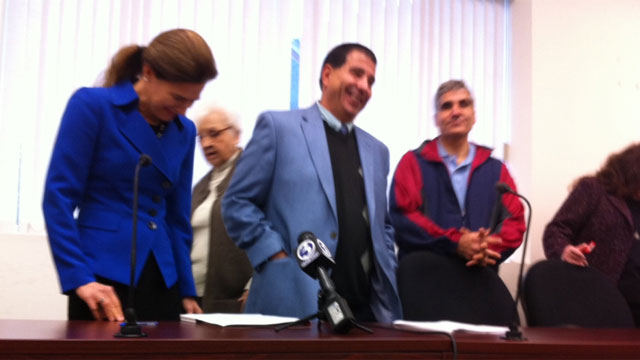 GRISWOLD, CT (AP) -
Griswold's first selectman says state prosecutors have cleared him of bribery allegations.
First Selectman Philip Anthony said Wednesday that the New London County State's Attorney's Office determined that the allegations are unsubstantiated.
The investigation stems from a complaint that Anthony helped secure a lower fee for a demolition permit for a contractor in exchange for a reduced cost for work on property he considered buying in Lisbon.
Republican Selectman Donald Hill, a former state police trooper, performed some initial investigation and filed a complaint with the state's attorney's office.
Anthony, a Democrat, said the accusation was politically motivated.
Hill said he took statements from town employees and believed the allegation was credible.
Anthony's lawyer, former Secretary of the State Susan Bysiewicz, said the state's attorney found no corroboration to back up the allegations.
Copyright 2013 The Associated Press. All rights reserved.