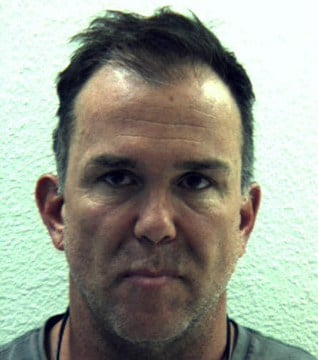 Dion Bennetts was arrested and charged with assaulting a 4-year-old boy Wednesday. (Source: Prescott Police Department)
PRESCOTT, AZ (CBS5) -
A Chandler man was arrested Wednesday after residents of a Prescott apartment complex said they saw him verbally berate and then strike a 4-year-old boy on the head with a plastic trash can.
Dion Bennetts, 49, was arrested about 11:45 a.m. after two women who live in the complex near 100 S. Bradshaw St. told police he yelled and cursed at the boy. They also said they saw him strike the boy with the trash can, knocking the child to the ground, according to a Prescott Police Department report.
The woman said Bennetts then turned to them and started yelling and cussing at them, prompting them to call police because of their concern for the boy's safety, according to the report.
Police said the boy was found in his grandmother's apartment, upset but not appearing to be injured.
The grandmother told police Bennetts was her boyfriend and that he and the child had taken the trash out and that nothing appeared to be wrong when they returned, but that she didn't know where Bennetts was, according to the report.
Bennetts was found walking on the other side of the complex, where he told officers he blamed the boy for not listening and being disobedient.
Bennetts was charged with aggravated assault and disorderly conduct per domestic violence. He was also charged with two additional counts of disorderly conduct based on the verbal attack at the witnesses.
Copyright 2013 CBS 5 (KPHO Broadcasting Corporation). All rights reserved.