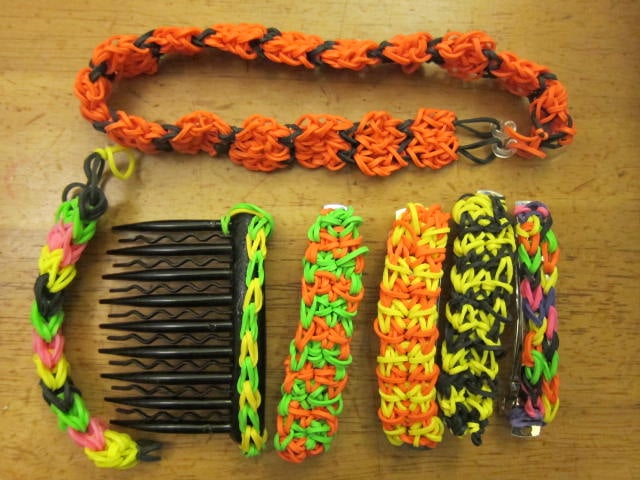 NEW YORK (WFSB) -
Popular rubber-band-style jewelry has been banned at one elementary school in New York City because it was causing a distraction, according to one newspaper report.
The New York Post reports that Rainbow Loom bracelets are no longer allowed at the PS 87 school, which is located in the Upper West Side of the city.
Rainbow Loom bracelets are small colorful rubber bands that are created using a Rainbow Loom, according to its website.
PS 87 Principal Suzan Federici sent a letter to parents informing them of the decision, The New York Post reported.
"The children are playing with the bracelets during class without permission from teachers. [They] are playing with them at recess, and it is causing conflict between children," Federici said in the letter.

For the full New York Post story, click here.

Copyright 2013 WFSB (Meredith Corporation). All rights reserved.