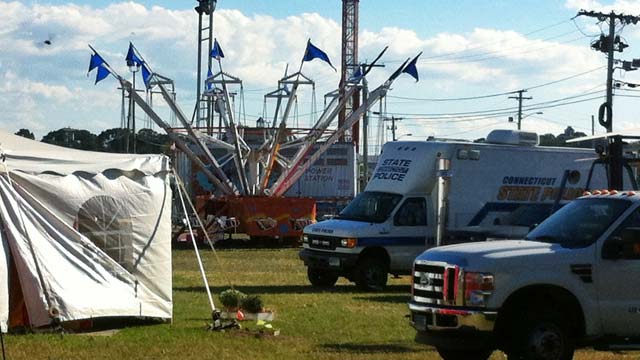 An amusement ride company official says routine maintenance could have prevented a Connecticut fair accident that sent 13 people to hospitals with minor injuries.
The mishap occurred Sept. 8 on the Zumur swing ride at Norwalk's Oyster Festival. A drive system that spins the ride's hanging swings froze, sending riders hurtling into each other and the ride itself.
Jeff Roth is vice president of administration at Chance Rides Inc. of Wichita, Kan., whose predecessor company made the Zumur ride. He said Thursday that a drive shaft broke because gears weren't readjusted under manufacturer specifications.
Chance Rides is reminding other Zumur owners to check the gears.
Ride owner Stewart Amusement Co. of Monroe, Connecticut., says crews did maintain the ride to manufacturer specifications.
Copyright 2013 The Associated Press. All rights reserved. This material may not be published, broadcast, rewritten or redistributed.