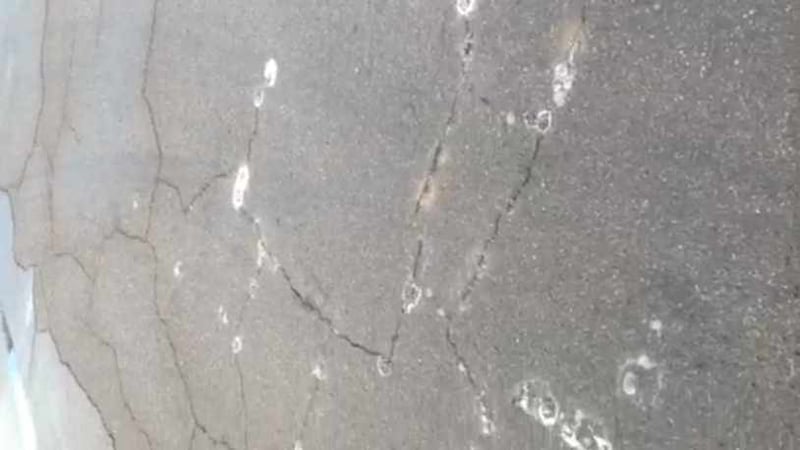 © CBS 5 News
PHOENIX (CBS5) -
Families are back in their homes in a north Phoenix neighborhood after being forced out because of a gas leak.
Nine houses in the cul-de-sac at 4224 W. Kuesta Dr., near 43rd Avenue and Happy Valley Road in Phoenix were evacuated about 3 p.m. Thursday, displacing 11 people.
The neighborhood was thrown into a panic after a 9-year-old girl told her parents something smelled funny.
Southwest Gas crews showed up and found high levels of gas inside one home and outside several others.
Southwest Gas said it turned off gas to the homes as a precaution.
A homeowner took video of sometime bubbling up through the cracks in the street last month.
The woman who took the video said it has been going on for a month. She says she called Southwest Gas to report it, but no one ever went to check it out.
"It makes me very angry. I've tried. I've emailed them. I've talked to all of my neighbors and they've all called at least once. Finally, they came out though," resident Krissy Herzog said.
Southwest Gas officials told CBS 5 News they're looking into it.
Stay with cbs5az.com for updates on this developing story.
Copyright 2013 CBS 5 (KPHO Broadcasting Corporation). All rights reserved.