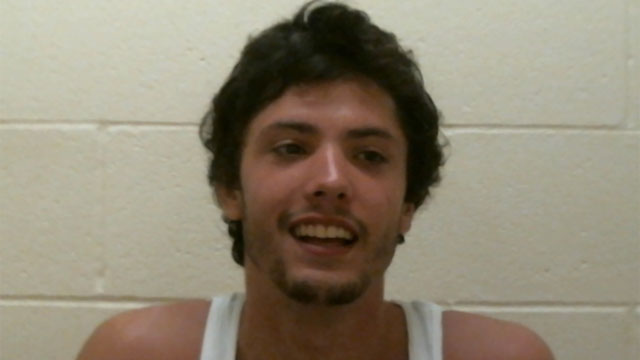 The following photo of Cody Urban was provided by the Clinton Police Department.
CLINTON, CT (WFSB) -
A 21-year-old man was hiding in an art studio when police arrested him and charged him with sexual assault.
Cody Urban, who police said is also known as Tony Mack, was arrested at an art studio that was converted into a mechanic shop, which is located on Davis Street in Seymour Thursday morning.
Police said Urban of Stratford and Mendocino, Ca was "hiding" at that location because "he was aware of warrants for his arrest."
The arrest of Urban stems from a sexual assault that took place in Clinton on Oct. 3, police said.

Urban was charged with first-degree aggravated sexual assault, possession of a firearm by a criminal, first-degree unlawful restraint, second-degree assault, first-degree strangulation, carrying a dangerous weapon and first-degree threatening.
Urban is being held on $500,000 bond and is expected to be arraigned at Middletown Superior Court Friday.
No further information was released.

Copyright 2013 WFSB (Meredith Corporation). All rights reserved.