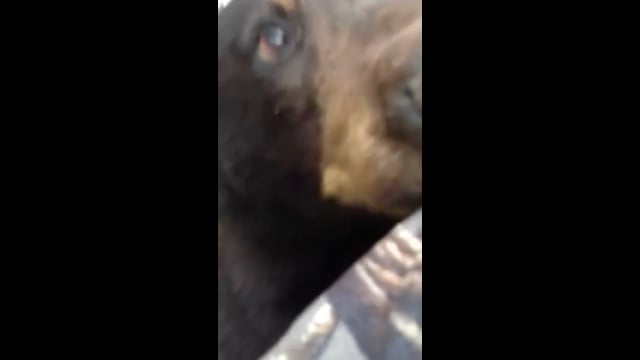 ATLANTA (CBS46) -
A video of a showdown between a hunter and a bear in Canada posted in May of this year is making the rounds on social media as of late.
The video, posted by Jeffrey Moffatt, shows a hunter in a tree stand with a bear at the bottom of the tree.
Much to the surprise of the hunter, the bear climbs the tree in about three seconds and comes face-to-face with the hunter.
The bear sniffs around and eventually decides the hunter wasn't a threat and climbs down the tree.

Moffatt said on YouTube that he only had a bow and arrow - no firearm - and did not have any cell service in case the situation would have gotten worse.
Warning: The video contains graphic language.

Copyright 2013 WGCL-TV (Meredith Corporation). All rights reserved.