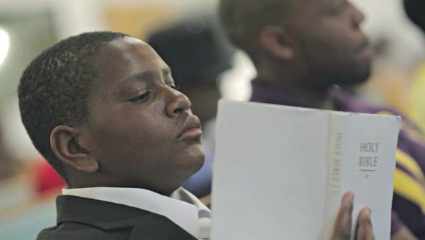 Davion Henry has lost weight and improved his grades in an effort to find an adoptive family. (Source: CNN)
A Florida teen has made an emotional plea to a local church: adopt me.
Davion Henry is 15 years old and has been in foster care since he was born.

In June, he tried to find his birth mother online and learned that she had died just a few weeks before.
His case worker says this discovery led him to lose weight and improve his grades in an effort to find a permanent family.
In September, Davion went before the congregation at the St. Mark missionary Baptist Church in St. Petersburg, FL, asking church members to adopt him.
Since then, his case worker says she's received more than 300 phone calls, emails and inquiries from people interested in adopting Davion and in adoption in general.
Copyright 2013 CBS 5 (KPHO Broadcasting Corporation) and CNN/Tampa Bay Times. All rights reserved.