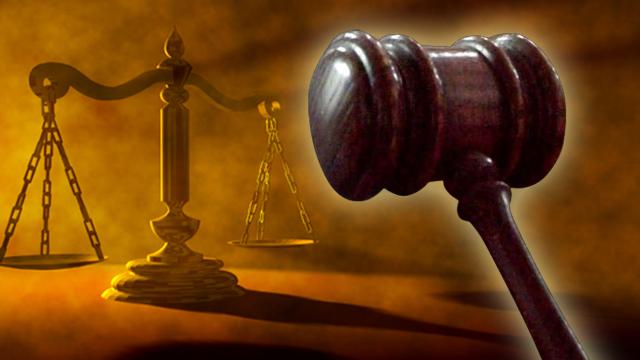 PHOENIX (AP) -
A federal appeals court has turned down two motions from an Arizona death-row inmate scheduled to be executed next week.
Lawyers for Robert Glen Jones Jr. asked the 9th U.S. Circuit Court of Appeals in San Francisco for an evidentiary hearing, arguing that prosecutors withheld evidence at Jones' 1998 trial.
They also asked the 9th Circuit to remand his case back to a district court, saying Jones received ineffective counsel at his trial that ended with his conviction on six counts of first-degree murder.
The appeals court denied both motions Friday.
The 44-year-old Jones was sentenced to death for the fatal shootings of six people during two armed robberies in Tucson weeks apart in 1996.
He's scheduled to be executed by injection Wednesday morning at the state prison in Florence.
Copyright 2013 Associated Press. All rights reserved.