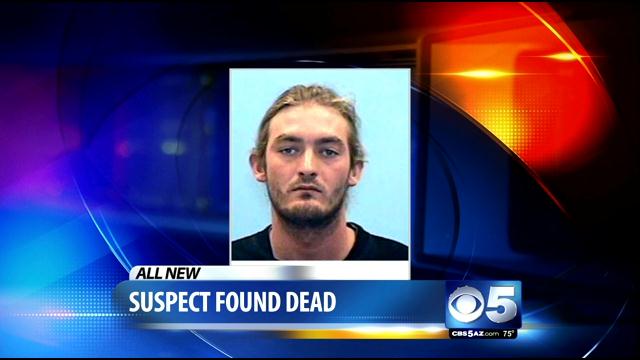 William Hewitt (Source: Yavapai County Sheriff's Office)
PRESCOTT, AZ (CBS5/AP) -
A Mayer man has been found dead after allegedly killing his live-in girlfriend in front of her 5-year-old son.
William Hewitt, 29, is believed to have killed 38-year-old Kristina Webb, said Yavapai County Sheriff's Office spokesman Dwight D'Evelyn.
D'Evelyn said deputies were called to the 10000 block of Main Street in Mayer just after 10:30 p.m. on Oct. 18 by a child reporting his mother had been shot. The 5-year-old told deputies he had seen "Bill" shoot his mom.
Just before 1:30 p.m., deputies found Webb's body in an area off Antelope Creek Road, south of Mayer. She died from an apparent gunshot wound.
A homicide warrant was issued for Hewitt's arrest, and authorities said earlier Saturday that they were searching for him.
The sheriff's office said in a statement Saturday evening that a deputy spotted the suspect's pickup truck in an area off 89a and the Granite Dells Parkway in Prescott.
Hewitt was then found dead inside from an apparent self-inflicted gunshot wound.
The child was unharmed and is now in protective custody. Webb's family is working with CPS to insure the victim's son is getting counseling and care.
Hewitt and Webb were in the process of moving from Mayer to a home in the Cleator community.
Copyright 2013 CBS 5 (KPHO Broadcasting Corporation). All rights reserved. The Associated Press contributed to this report.