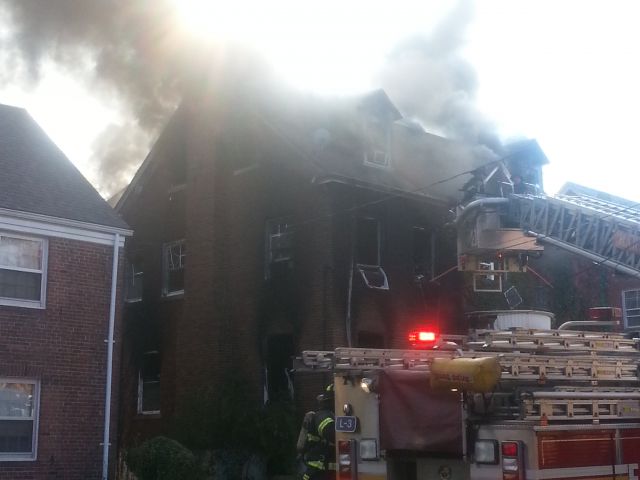 HARTFORD, CT (WFSB) -
Firefighters in Hartford battled a large blaze Sunday afternoon that sent one man to the hospital.
The fire department was called to 19 Colebrook St. at about 3 p.m. when neighbors noticed the flames.
When crews arrived, they noticed a male in the window of the third floor.
A ladder truck was used to rescue the man.
The victim, Dr. John Edwin, a visiting professor from Africa, was transported to Saint Francis Hospital for treatment of smoke inhalation and treatment for some cuts and bruises he received while being pulled from the window.
Dr. Edwin is expected to be released from the hospital Monday.
A firefighter who responded to the blaze was also transported to the hospital following an unspecified medical problem, according to Hartford Fire Department Public Information Officer Jim McLaughlin.
The fire marshal is investigating the cause of the fire.
Copyright 2013 WFSB (Meredith Corporation). All rights reserved.