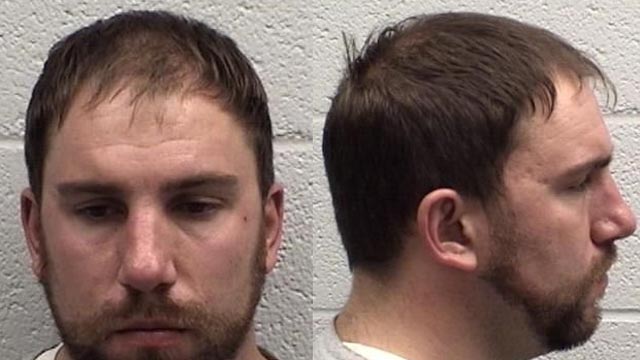 CHESHIRE, CT (WFSB) -
A Middletown man has been arrested in connection with the death of a man who was hit while riding a scooter in Cheshire on Sunday night.
Cheshire police said they received a 911 call just before 11 p.m. reporting a serious crash on Route 10 near the on-ramp to Interstate 691 that involved a car, scooter and SUV.
According to the police investigation a car driven by Lourdes Ortiz, of Waterbury, and scooter being driven by Moises Larriu, of Plantsville, were traveling north on Route 10 when an SUV heading south, which was being driven by Ryan Scalise, 31, of Middletown, began to turn left onto the I-691 entrance ramp directly into the path of the two northbound vehicles.
Both Larriu's scooter and Ortiz's car crashed into the SUV. Larriu was ejected from the scooter and was pronounced dead at the scene.
Ortiz was not injured.
Scalise was arrested and charged with manslaughter in the second degree under the influence, interfering with an officer and failure to grant the right of way.
He was held on $100,000 bond and was expected to appear in court on Monday.
Copyright 2013 WFSB (Meredith Corporation). All rights reserved.