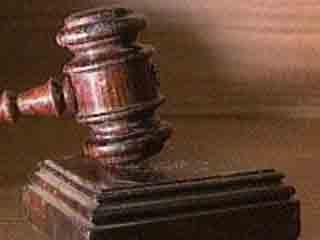 HARTFORD, CT (AP) -
A Connecticut jury has found two East Haven police officers guilty of violating the civil rights of Hispanics.
The 12-member jury reached the verdict Monday on its third day of deliberations in the case of David Cari and Dennis Spaulding. Prosecutors and Spaulding's attorney confirmed the verdict.
Cari and Spaulding were among four East Haven officers arrested by the FBI last year for allegedly harassing and abusing Hispanic immigrants. The other officers, Jason Zullo and John Miller, await sentencing after pleading guilty to reduced charges.
Lawyers for Cari and Spaulding said federal prosecutors didn't prove their case beyond a reasonable doubt, while prosecutors said the evidence showed the defendants engaged in racial profiling and harassment.
Copyright 2013 The Associated Press. All rights reserved. This material may not be published, broadcast, rewritten or redistributed.