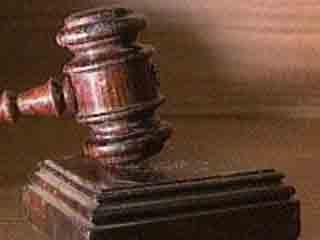 HARTFORD, CT (AP) -
A 33-year old man who is originally from Honduras was sentenced to prison for illegally reentering the U.S. after being deported.
Jose Ramon Navarro-Hernandez, who last resided in Manchester, was sentenced Wednesday by U.S. District Judge Janet Bond Arterton in New Haven to six months in prison.
According to court documents, Navarro-Hernandez was deported on four separate occasions and illegally reentered the country after each removal.
Navarro-Hernandez has been detained since July 29, 2012 by the Manchester Police Department and pleaded guilty to one count of illegal reentry on July 31, 2013.
The six month sentence will begin after he completes his current 18-month sentence.