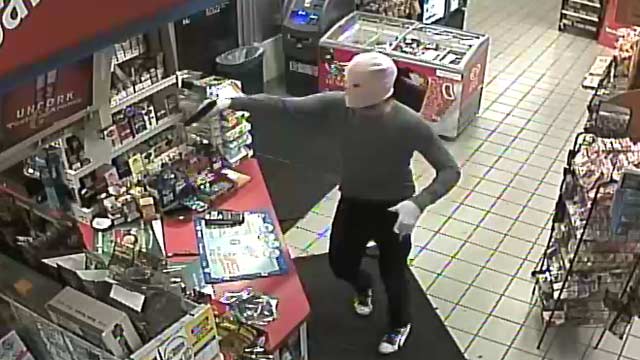 WEST HAVEN, CT (WFSB) -
The West Haven Police Department is looking for the man who robbed a gas station Thursday morning on Saw Mill Road.
Police were called to the Shell Gas Station around 4 a.m. after a store employee reported that the business was robbed.
A man walked into the gas station armed with a black handgun and demanded all the money from the cash register.
The clerk opened the drawer and the suspect took all the money, put it into a bag and fled the store.
The offender was described as a white male with short, brown hair standing between 5'10" and 6' tall. He weighed about 170 to 190 pounds.
He was wearing a gray sweatshirt, no hood, black pants, white sneakers with stripes, white gloves and a pink mask.
He was seen getting into a light-colored, 4-door vehicle in the Denny's parking lot nearby.
Anyone with information about the robbery was asked to call police.
Copyright 2013 WFSB (Meredith Corporation). All rights reserved.