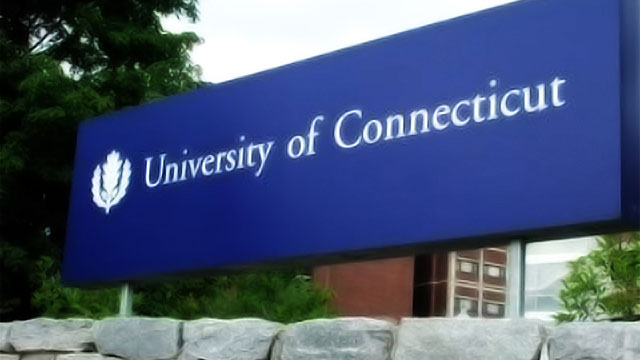 HARTFORD, CT (AP) -
Republican leaders in Connecticut's legislature are calling for public hearings into the University of Connecticut's handling of sexual assault reports on campus.
The move follows the filing of a federal civil rights complaint this week by seven students and recent graduates who claim the school responded with deliberate indifference or worse when they reported assaults.
University President Susan Herbst responded Wednesday with an impassioned defense of the school's policies at a meeting of the Board of Trustees.
Senate minority leader John McKinney of Fairfield and House minority leader Lawrence Cafero of Norwalk on Thursday sent a letter to the leadership of the General Assembly's Public Safety and Higher Education committees requesting hearings on the issue.
The committee leaders did not immediately return phone calls seeking comment.
Gov. Dannel P. Malloy said in a statement he has talked to Herbst and the university will be cooperating with the U.S. Department of Education.

"I absolutely support the idea of holding public hearings on UConn's sexual assault prevention and response procedures. As a parent and someone whose wife spent years working with victims of sexual assault, my heart goes out to the women that came forward this week. One of the most basic responsibilities of our institutions of higher learning is to keep our young people safe. If they have failed in that responsibility in any way, or if any victim of sexual assault has been treated with anything but the utmost respect, I will be outraged," Malloy said.

Copyright 2013 The Associated Press. All rights reserved.