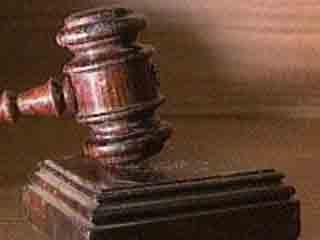 BRIDGEPORT, CT (AP) -
A Bridgeport Superior Court jury has awarded a Southport woman $9.3 million for injuries she received after being treated in 2007 at Bridgeport Hospital for a urinary tract infection.
Attorneys for 72-year-old Barbara G. Latham said she was given an overdose of the drug Lovenox, typically used as a blood anticoagulant. The overdose led to her having to be revived, needing multiple surgeries, blood transfusions and experiencing a serious new and painful infection.
Kathleen Nastri of the law firm Koskoff, Kokoff and Bieder, said Friday that Latham now needs a wheelchair and faces ongoing serious medical problems.
Bridgeport Hospital said it "deeply regrets this incident" and offered its "most sincere apologies" to Latham. The hospital said it developed additional protocols after the incident to minimize harms associated with high-risk drugs.
Copyright 2013 The Associated Press. All rights reserved. This material may not be published, broadcast, rewritten or redistributed.